Stay In-Tune with Your Colleagues Through Effective Communication
Just as each employee shares a different communication style, each feels motivated or encouraged by different types of communication. Brief, or to-the-point responses might sound curt or angry to some. Detailed explanations with friendly remarks might sound long-winded or lacking substance to others. Here are some tips for communicating with different DISC styles.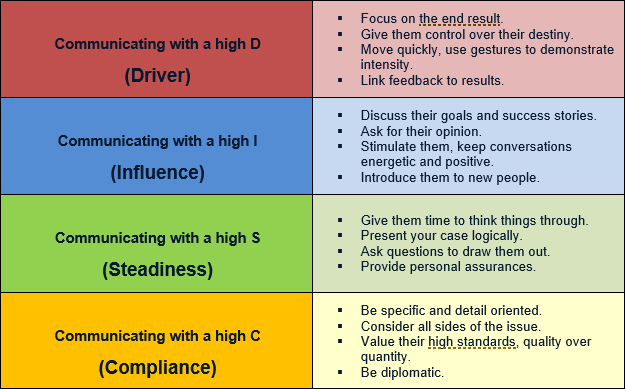 Learn more about how to mentor or communicate with style!